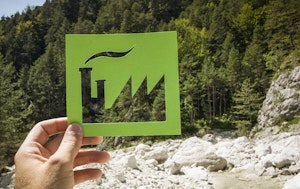 Environmental and quality measures
Product quality is top priority for Häfner.
During the incoming inspection, Häfner checks density, flowability, tensile and compressive strength, and the modulus of elasticity (elasticity coefficient) and moisture content are determined and recorded.
The statistical process control (SPC) is part of the quality management system. This allows Häfner to guarantee the quality you require at a reasonable price. Certified in accordance with ISO 9001, our quality management is part of our integrated management system, and thus part of our corporate strategy. The strategy also includes environmental and energy management, certified in accordance w ith ISO 14001 and ISO 50001. Häfner uses quality management software supported by a database.
Häfner uses the latest Zeiss technologies to carry out measurements on its products. Laboratory examinations, tests and the documentation of all relevant quality assurance data are routine processes for Häfner and traceable at all times.
Häfner ensures quality in production by conducting inspections of individual pieces. Flange diameter, winding width, barrel diameter, concentricity and the weight of the spools are thus checked again and again. Statistical evaluations provide evidence of success.
Tensile and compressive strength tests up to 500 kN are performed on the finished components. Stress corrosion crack tests are also possible. Häfner creates strain diagrams with the highest resolutions.
On request, Häfner tests all produced pieces individually to guarantee maximum precision. Each spool can be provided with an individual code.
All employees receive constant training and are kept up to date with the latest quality assurance standards.